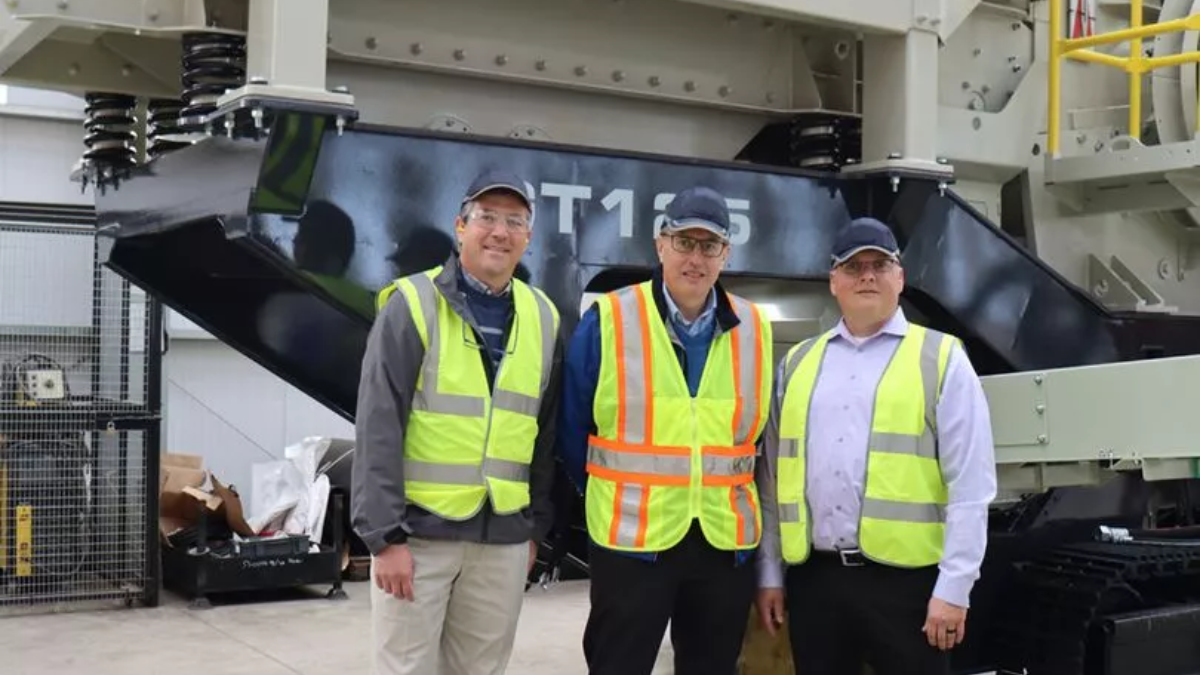 Telestack Parent to Invest £4.8M to Expand Manufacturing at Omagh Site
Astec's investment will see the material handling company's plant add a further 22,000 square feet of floor space
The US owner of County Tyrone material handling company Telestack is to invest $6 million (£4.8 million) at its Omagh site in a move which his expected to add jobs.
Tennesse-based Astec, which bought the locally-grown business in 2014, said the investment will go to building an additional 22,000 square feet of space at the Doogary facility and helps support its continued expansion across the globe. The investment was made on a visit to Omagh by the new CEO of Astec Jaco van der Merwe.
Headcount at the company is thought to stand at around 200 and the latest investment is expected to see that number climb to nearly 300.
The latest investment comes after the parent company investment $10 million (£8 million) in the business since taking it over nearly nine years ago.
Telestack focuses on manufacturing materials handling equipment such as stone crushing and screening machinery and conveyor belts for the global mining and other industries. NASDAQ-listed Astec makes equipment for asphalt road building, aggregate processing, oil, gas, and water well drilling and wood processing and has 18 global factories, one of which is the Omagh facility.
"Astec have invested heavily in our facility over recent years to support this part of our expansion journey into designing, manufacturing, and commissioning crushing and screening equipment for the international marketplace," Telestack General Manager Damian Power said. "We are leveraging Astec's strong brand name in crushing and screening and we are looking forward to the global journey ahead.
"We have a huge opportunity in front of us and we are delighted to be able to bring this level of investment to Omagh."
He said the region is cementing its reputation as a material handling mecca.
"This geographical location is already world-famous with, (according to Invest NI), an estimated 40% of the world's global multi-billion-dollar material handling and processing industry manufactured within Tyrone. This is a phenomenal statistic. For the Astec board, the investment is warranted given an already established supply chain, a reputable skillset to draw upon and a wealth of proven experience in the design, manufacture, and export of capital equipment.
"We are building on the success of Telestack and are very much looking forward to the next chapter of our journey."
Source: business-live.co.uk